This is part two of a
few of my favorite things
.

I just also wanted to share a few things around my home that I love.

I love barn stars and I came across these a couple of years at Kirkland's and just had to have them!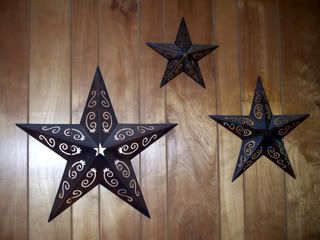 I have several of these handmade signs in my home and this is my fave.

The lady that makes these does a FAB job!





These are a couple of recent purchases.
I got the grass on clearance at Target and I love it and the
snowmen I actually found for 50% off at the grocery store, of all places!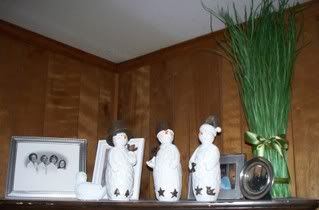 I bought these guys at a local craft fair several yrs ago.
They are actually made with paint stirrers and felt!
How cute are they!?! I love pulling them out every yr!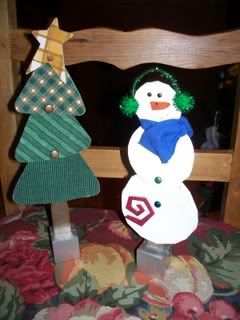 This is one of my most cherished possessions. Maddie made this in Kindergarden and I wish I could have gotten a better pic of it but unfortunately
this is as good as it gets.
Anyhow, if you look close you can tell it's her handprint in white on the ornament.
Then, they took paint and made her little fingers into snowmen!
I thought it was the cutest thing when she brought it home. It makes me smile every time I look at it.
It's definitely my fave ornament!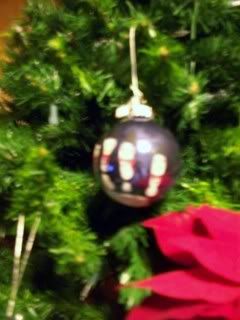 Lastly, I LOVE clocks. Seriously, I have a ton of them and this by far is my favorite!
I actually won this in a chinese gift exchange a few yrs ago and it's been over my mantle ever since. I love it!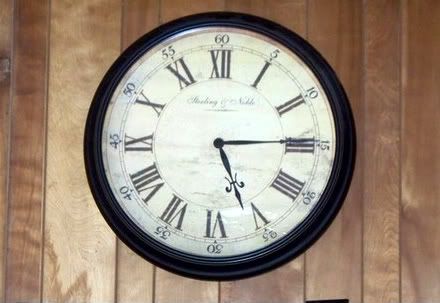 Other things I also love are:


Hot chocolate with lots of marshmallows and bits of peppermint!
Fall
My daughter's freckles.
My husband's silly grin.
The Hills
D. Morgan paintings
Flannel jammies
Margaritas and mexican food
Candles
Blogs
Good friends
Flavored sparkling water
My uggs

and the list goes on and on!

Thanks for humoring me and now I am off to look at what your fave things are as well!