Here are a few little projects that I have been working on.
First, I totally stole this idea from the ever so talented Kimba. I just love this little bird so much that I have quite a collection of him in different colors.
This is what he looked like fresh from the dollar store.
Here he is with extreme makeover #1.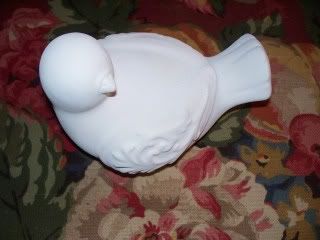 Extreme makeover #2. PERFECT for Halloween!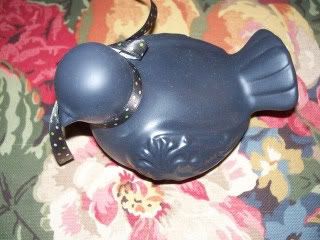 Extreme makeover #3.
Love the red and it will totally work with my Christmas decor.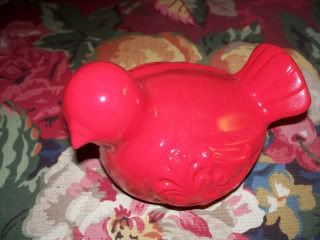 Here is my flock all together!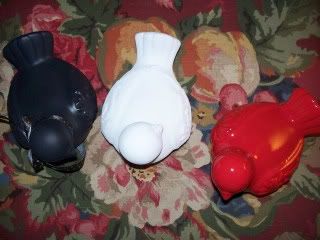 Next, I got these super cute star hooks from Burke's for $1.25.
This is what they looked like when they came home with me.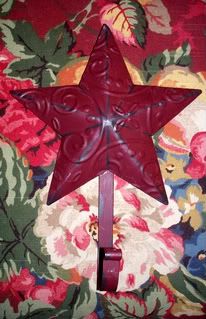 A few coats of antique white and VOILA! Much, much better!
Spray paint can work wonders, I do believe it's my new addiction!