Here's a little more of my Halloween decor.

These are a couple of iron candle holders that I got at Big Lots.
One is an acorn and one is a pumpkin. I thought they were super cute and would work for Halloween and Thanksgiving. The leaves and pumpkin are from an old fall wreath I had, that was falling apart.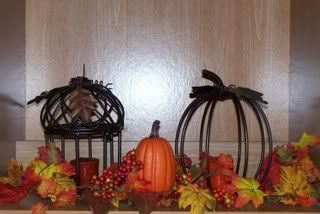 This is a ghost and pumpkin garland that I couldn't find a place to hang it from so I casually threw it in this bowl and thought it was cute!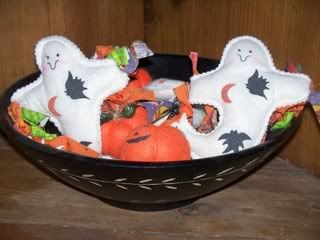 Just a couple of older decorations, I had.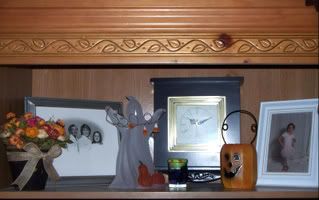 I love this garland but I can NOT get the witch's face to stay up right for the life of me!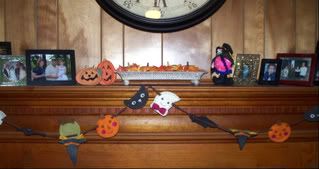 A few odds and ends on my coffee table. There is that spider candle holder that I have seen several of you ladies with. :)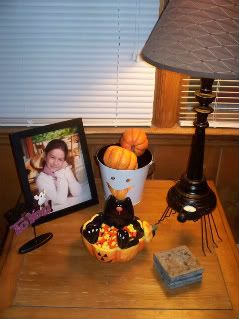 A few things on my porch.
A local potter makes these jack o lanterns and I love it lit up at night! Soo cute!
My mom bought me this wreath last yr and I thought it was so festive. I added the Happy Halloween sign to it and thought it turned out pretty cute.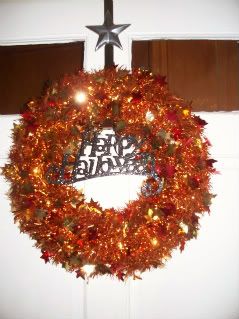 Isn't Fall fun?? Thanks so much for looking!