WOOHOO! I came up with a craft on my own!
Usually, I just shamelessly copy the talented work of other bloggers. LOL
It's not much but I am thrilled with the results!
First off, here are my goods. I got everything 'cept the candy corn at the $1 spot at Target.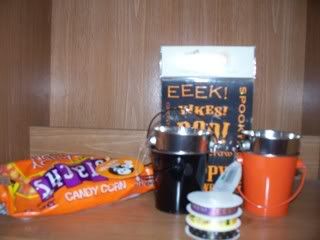 It's just a set of 2 mini buckets, scrapbooking stickers, ribbon and candy corn.

All I did was decorate the little buckets with the stickers and ribbon then added some candy corn and it's done! Super easy!

Here is the finished project.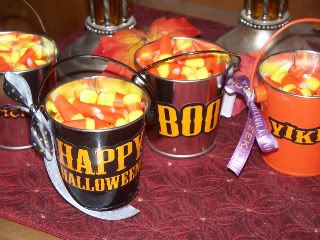 Lastly, here is a pic of them on my front table by the door. This table is a work in progress because I still have a TON of Fall decor to get out of the attic.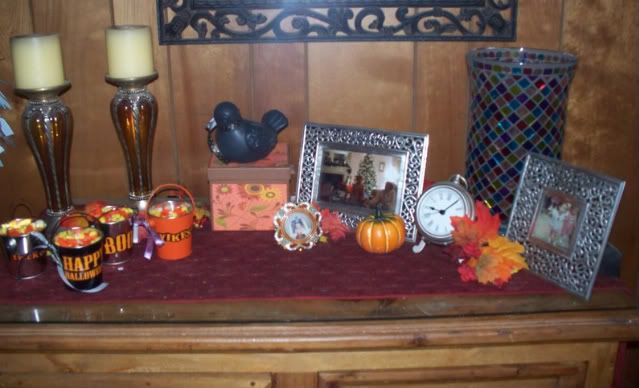 Anyhow, I thought this was appropriate for Kimba's Halloween Party!
I hope you like it and if you do it, I would love to see your version!
I will include more Fall/Halloween pics soon, thanks so much for looking.