eXhausted!

Life has been busy around the Huntley home lately. Busy but fun, though!

Yesterday was Maddie's 9th birthday and we had so much fun! Jeff and I even got in on some of the action!

Here are a few pics from the party: Maddie & friends playing.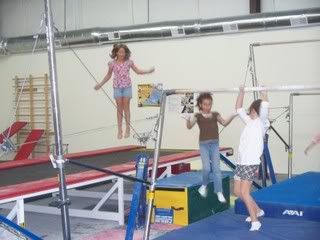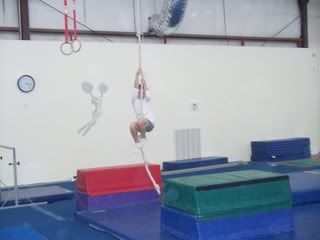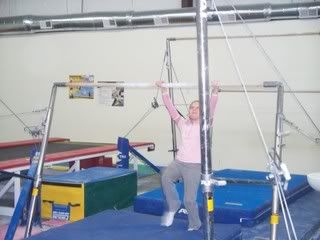 Jeff getting ready to do a front flip into the foam pit.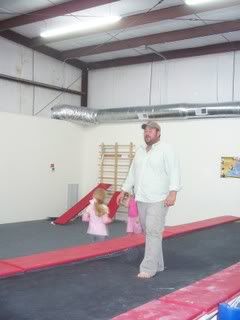 Jeff flipping.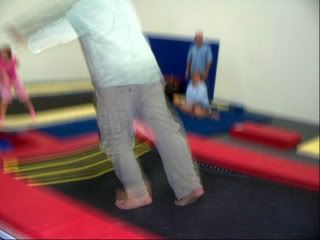 Jeff in the foam pit.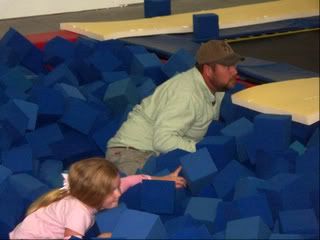 Maddie and friend on the bars.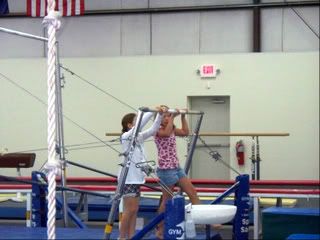 My parents and my niece Aubrey.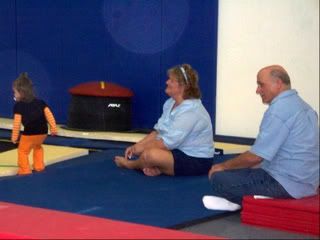 Maddie opening gifts.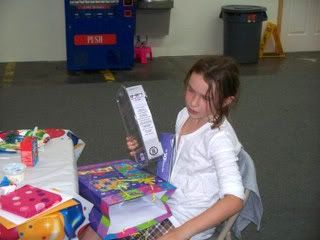 Maddie's cake.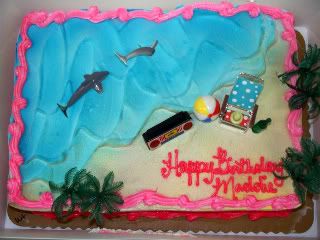 Oh, and a little funny story about the cake. My mom called and ordered the cake. Well, when she called she got an elderly foreign man on the phone. He was taking her order and she was telling him that she wanted a "BEACH" theme for the cake. He responds back "Oh, you want a "

B*tch

" cake. My mom was like "NO, a

BEACH

!" He keep saying the other word finally' he said "someone will call you tomorrow".Needless to say, I told her to PLEASE preview the cake before hand.I just knew we were gonna have a
cake wreck
on our hands. LOLIt really was a fun day and Maddie said it was her best birthday yet. Next year she says she wants to rent a limo. Ummmm...we'll see about that!