The Nester
is hosting a P.O.O.P.I.E. Party today and I am RSVPing! :) You can read all about how this works and what a P.O.O.P.I.E is, from The Nester herself.

Ok here are my contributions to this event. . .

This lovely piece sits atop a bookcase. Isn't she purty?? She was actually $$ many moons ago and was passed down to me from my mom. I have had her forever but I think it may be time to replace her with something a little more current.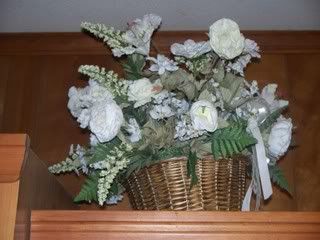 This is one I do happen to like. I got it super cheap at Kohl's a few years ago and I love the colors of the flowers.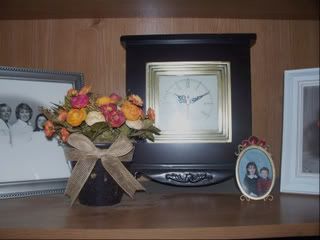 Oh and please ignore all the dust! I didn't realize how bad it was until I saw that pic. ACK!I also just bought this wreath on clearance at Belk's this wk. It needs some work but I do like her bare bones and I couldn't pass up the deal. Maybe I will take a page from The Nester's book and redo her and post some after pics soon!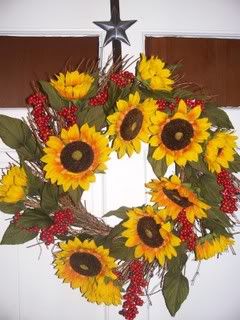 So, I am an official P.O.O.P.I.E. and proud to admit it! At least, I know I am in good company! :)